Most recent titles from Off the Common Books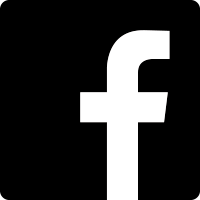 ---
Levellers Press updated their cover photo.
Sunday, February 16th, 2020 at 12:19am
Levellers Press
Saturday, February 8th, 2020 at 11:05pm
Haymarket Books on the Struggle for Black Liberation
In celebration of Black History Month, take 50% OFF select Haymarket Books for the month of February! Black History Month is not only a celebration of the rich history of Black life, politics, culture, and struggle, it is also a reminder to engage every day with that history as we do the work of bui...
Levellers Press shared a post.
Saturday, February 1st, 2020 at 4:36pm
Paul
There was a great turn out at the Forbes Library in Northampton last Thursday.
"Journalist Laurie Loisel read from her book On Their Own Terms How One Woman's Choice to Die Helped me Understand my Father's Suicide. Dr. Jeffrey Zesiger, hospice/ palliative care specialist and Loisel, lead a discussion on navigating end-of-life decisions as individuals, family members, and community members." Co-sponsored by Northampton Neighbors.
#northampton
#northamptonma
---